Threats and challenges in the Special Bar Quality steel sector
By Felix Bayón from SIDENOR (https://www.linkedin.com/company-beta/651735/)
The Spanish Special Bar Quality steel sector, confronts a situation of loss of competitiveness compared to other countries and that motivated by three main reasons: a state energy policy that is unfavorable in view of the intensive character in power consumption of the Sector, a very restrictive environmental regulation and a cost of raw material and human resources in disadvantage.
In order to deal with these threats, the SBQ steel industry has identified the development and implementation of solutions based on the so-called "Industry 4.0", as those than more benefits can bring. That means, transforming a considered "mature" industry, in a much more competitive and capable of delivering advanced materials to their customer sectors, which are, like the automotive industry, characterized by higher levels of requirements.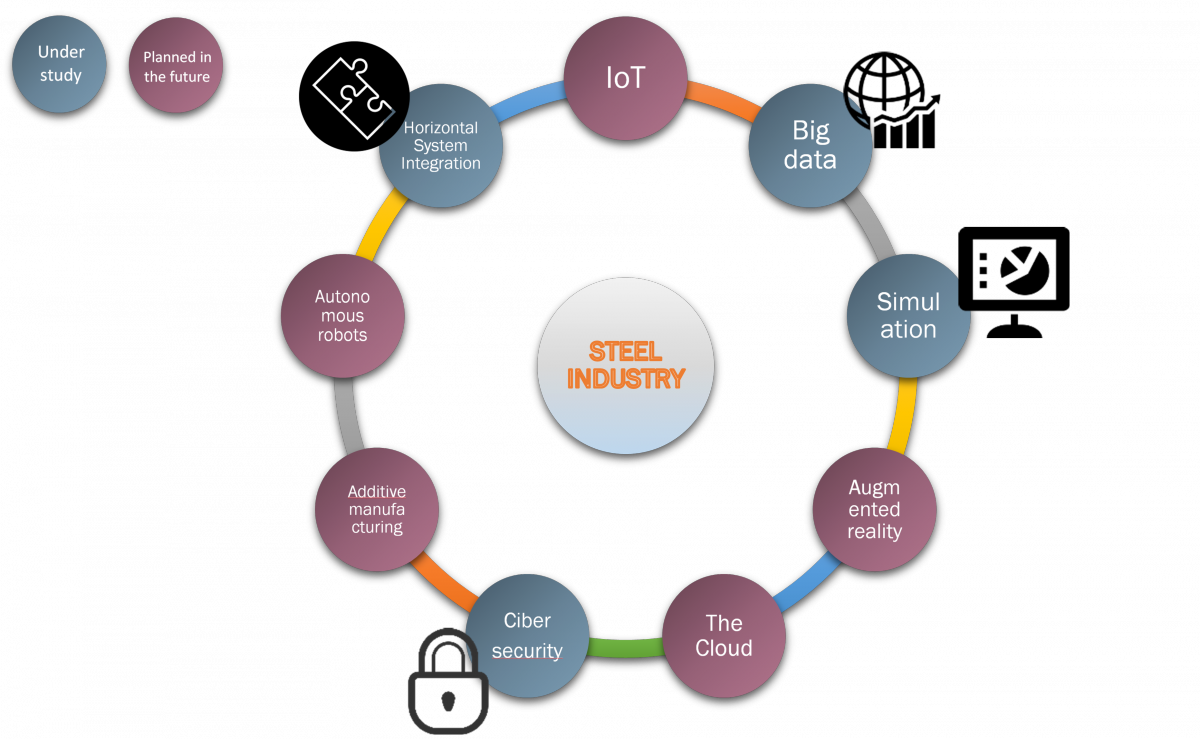 The European Commission identified the need to implement advanced manufacturing systems as one of the priorities of the specialisation strategy for transforming its industrial fabric. In this sense, advanced manufacturing is understood as the incorporation of intelligence in production systems, the use of emerging technologies in new products and processes and the integration of advanced materials in solutions of higher added value or improved processes. It is important to combine the advance manufacturing with a policy of efficiency and sustainability of the used resources and the integration of services with high added value, to respond to the challenges related to the need to create more competitive and sustainable industrial production.
Sidenor Special Steel S.L is aware of the need to implement solutions based on the "Industry 4.0" not only to improve its competitiveness in the steel sector where the competition is high, but also because of their integration into the automotive sector value chain, with greater demands for quality.
Aligned with the Industry 4.0 approach, COCOP project gives the opportunity to complex process industry plants like Sidenor, to be optimally run by the operators with the guidance of a coordinating, real-time optimisation system based on predictive models, generating economic, environmental and social benefits.
Follow the discussion in the COCOP Debate Group of Linkedin.